Siding
MJC Contracting provides quality siding products for new construction, replacement and for storm response repairs. All visible exterior materials protect the interior of your home and everything else in between, visible or not. With that in mind, a layer of siding must be kept in place and in good condition to prevent walls from damaging elements. Exterior siding is also a sound alternative to repainting your home every few years. That's why long-lasting, color-coated synthetic siding has become popular; it eliminates the need for exterior painting and adds an energy-saving layer of insulation to your home.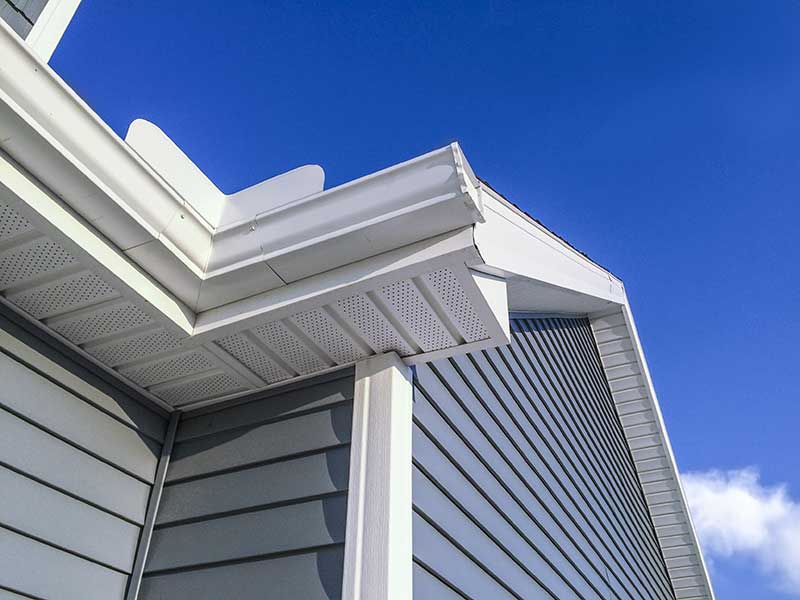 What We Offer
We are able to work with different siding materials that meet your style and needs, including vinyl, aluminum, fiberboard cement, and wood. Today's siding material increases your home's energy efficiency, reduces long-term maintenance costs, and helps raise your home's value. Similar to a roofing system, there are options to improve energy efficiency on walls. If exterior insulation is not present, consider adding some or upgrading your present one if your project requires a complete tear off. Below are some of the benefits of each material.
Vinyl Siding: The most popular siding option, vinyl siding gives your home added insulation, soundproofing, and durability – all at an affordable price.
Engineered Wood Siding: This synthetic material looks and feels exactly like wood, but is resilient to all the common problems with wood siding.
James Hardie Siding (Fiber Cement): Fiber cement siding is durable and comes in a variety of different styles, from wood to smooth to stucco; we can help you pick out a style that suits your home.
Aluminum Siding: Aluminum siding is an affordable option for many homeowners; it is a time-tested and highly durable choice.
Wood Siding: We offer the highest grades of cedar, redwood and log cabin-style siding.
In addition to siding, our services include fascia and soffit work. Both add an extra layer of protection and significantly reduce the maintenance necessary. Covering wood will prevent exposure to water, increasing its life and eliminating the need for paint along with the associated work to prepare surfaces.
Why Choose Us
Siding is the right choice for many homeowners, but only if you choose the right installer. At MJC Contracting, we use our own employees, not subcontractors or day laborers and only send properly trained installers to your home. Our crew has years of experience with residential siding, an important factor when you make your final choice of contractors. Not sure if you need a full replacement? Our team will inspect your property and determine if any repairs are necessary to ensure that your siding layer is not compromised.